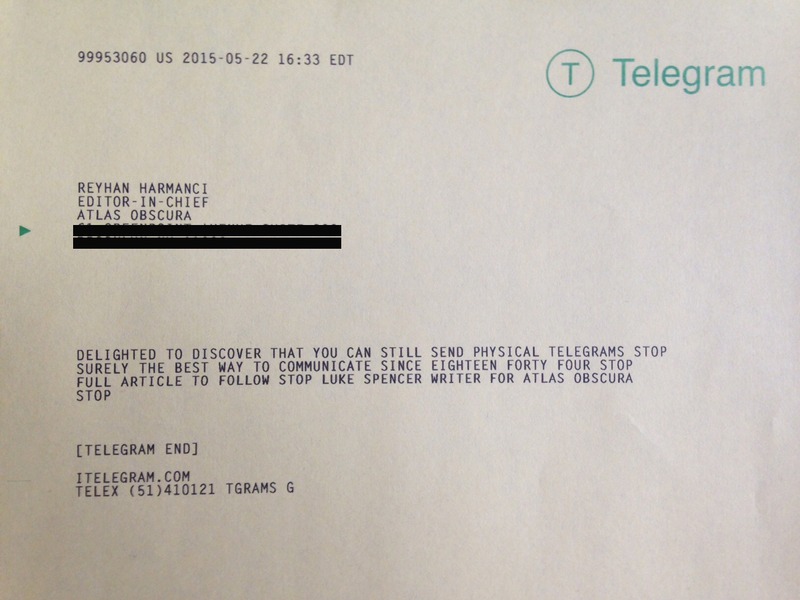 I guess most of us thought the telegram died when Western Union shut down their service. But it lives! Now I shall be looking for an excuse to send one.
But a handful of companies are carrying on the tradition. Principal amongst them is the International Telegram Company who inherited and still operate Western Union's former telex and cablegram network. They are well aware of their own anachronism: "Most people are pretty surprised to learn that telegrams still exist, and in fact are still pretty widely used in some parts of the world," says Colin Stone, Director of Operations. Overall, he says that about 20 million telegrams are still delivered every year.

...[W]hen it comes to urgent hand-delivered messages, the telegram is still the gold standard. "People use them for canceling contracts and sending legal notifications because a copy of the message is retained in our files for 7 years and can be legally verified," explains Stone. Everything from legal notices to social correspondence for births, funerals and weddings are being routinely sent by telegrams. In the U.S., Stone says that people still send telegrams for a simple reason, echoing the famous quote about why humans climb Mount Everest—"because they can."