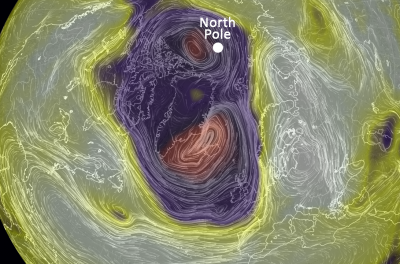 Sorry kids, no more toys at Christmas, Santa's workshop done fell into the sea because of climate change.
"Consider the average winter temperature there is around 20 degrees below zero," wrote the Capital Weather Gang's Jason Samenow on Monday. A temperature around the freezing mark signifies a departure from normal of over 50 degrees, and close to typical mid-summer temperatures in this region.

In other words, the area around the North Pole was about as warm as Chicago on Wednesday, and quite a few degrees warmer than much of the Midwest.