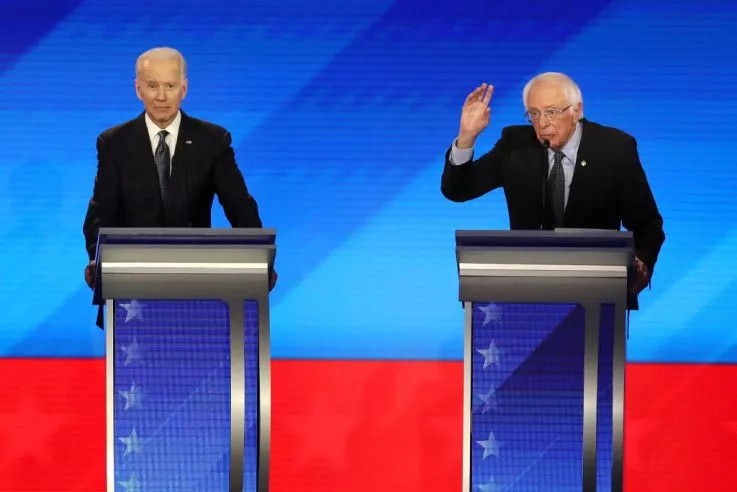 Sanders is up, despite the best efforts of the Democratic leadership to deny him victory in Iowa, and Biden is in free-fall.
Senator Bernie Sanders has surged into the lead nationally as former Vice President Joe Biden has seen his support decline dramatically ahead of New Hampshire's primary...

The latest survey data from Quinnipiac University...showed Sanders with a significant lead after Biden's poor performance in the Iowa caucuses last week. Sanders is up 4 percent nationwide, compared with poll results in late January, leading the pack with 25 percent support. Biden, meanwhile, has dropped 9 points, going down from 26 percent to just 17 percent.