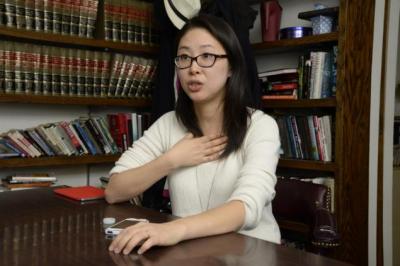 If the truth will rile people up, then the people much not learn the truth. Authoritarianism at its finest.
A teacher at an Upper West Side high school was fired for creating a curriculum with lessons about the Central Park Five that administrators feared would "rile up" black students, according to a new federal lawsuit.

English teacher Jeena Lee-Walker said her bosses at the High School for Arts, Imagination and Inquiry urged her in November 2013 to be more "balanced" in her approach to the racially charged Central Park jogger case that ended with five black and Latino teens being exonerated after spending several years in prison for the attack.

They told her the lessons could create little "riots," according to court papers.

...

Although Lee-Walker, 37, agreed to soften her approach, she argued "that students in general, and black students in particular, should be riled up."

...

Lee-Walker said her Central Park Five program captivated her students, many of whom came from the same neighborhood as the young men.

...

Lee-Walker said she was accused of insubordination and given poor evaluations not just because of the material, but because she pushed back.