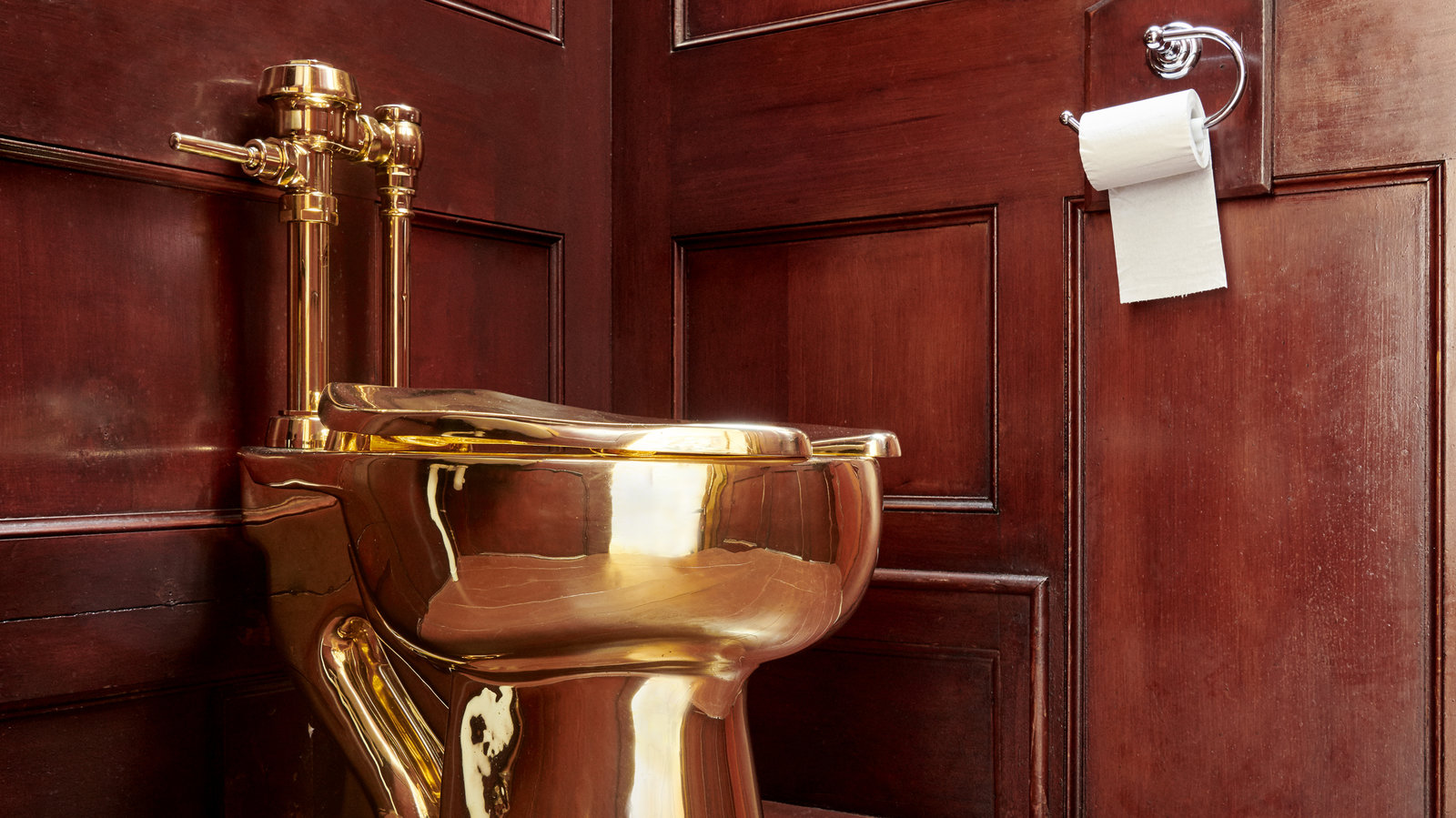 From NPR:
British police have arrested a 66-year-old man in connection with the theft of a solid gold toilet from a palace west of London.

The toilet, titled America, is a work of art by the 58-year-old Italian artist Maurizio Cattelan. It had been installed for an exhibition at England's Blenheim Palace earlier this week.
Apparently the toilet was not merely a statue but was attached to the plumbing -- part of the "art" is that it is intended for use -- resulting in some damage when it was removed.
When asked about the meaning of the piece last year, Cattelan said "What's the point of our life? Everything seems absurd until we die and then it makes sense."