Soild Gold Toilet Titled "Amercia" Stolen in London.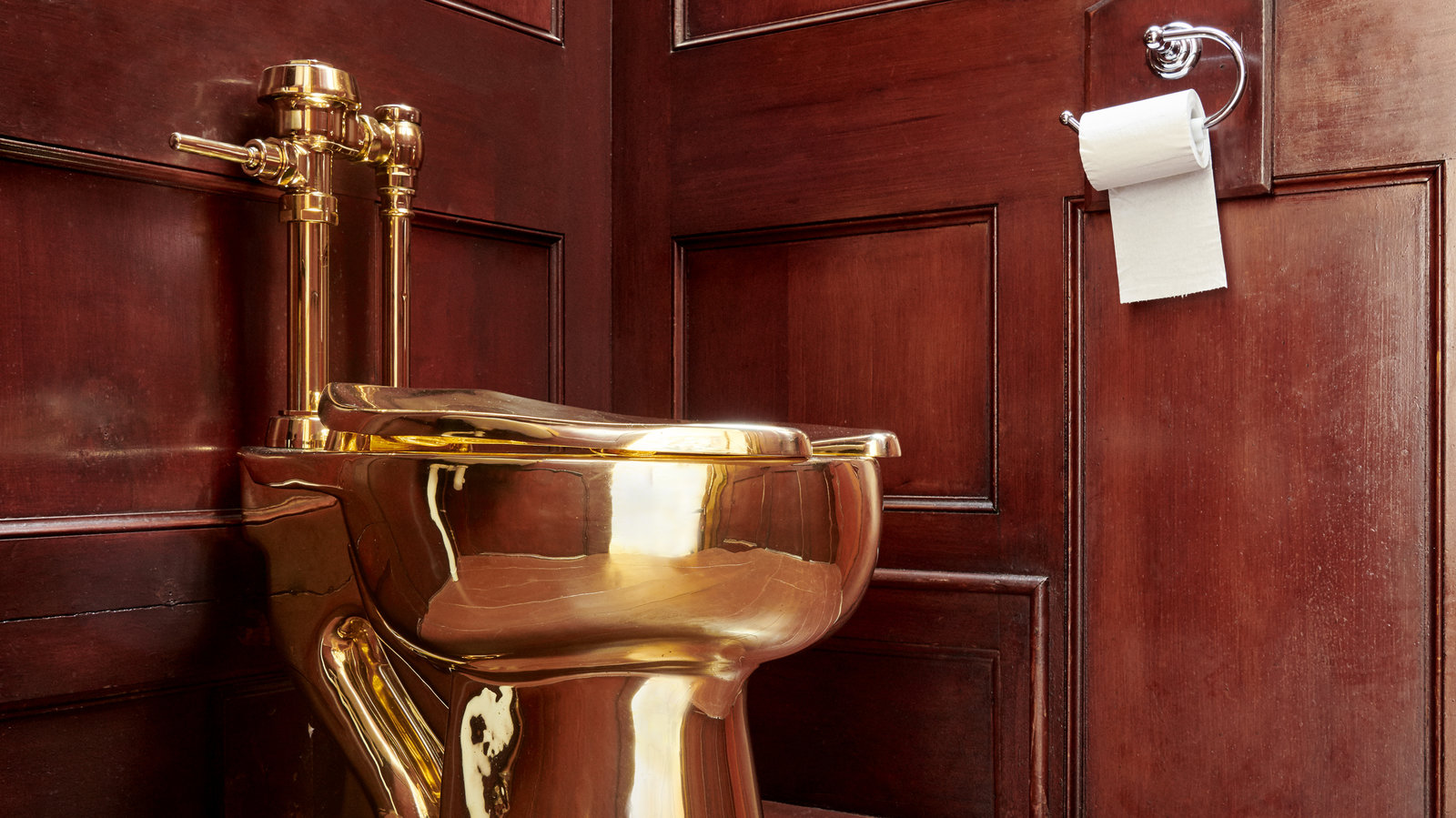 Tom Swiss
Sat, 09/14/2019 - 18:43
From NPR:
British police have arrested a 66-year-old man in connection with the theft of a solid gold toilet from a palace west of London.

The toilet, titled America, is a work of art by the 58-year-old Italian artist Maurizio Cattelan. It had been installed for an exhibition at England's Blenheim Palace earlier this week.
Subscribe to toilet