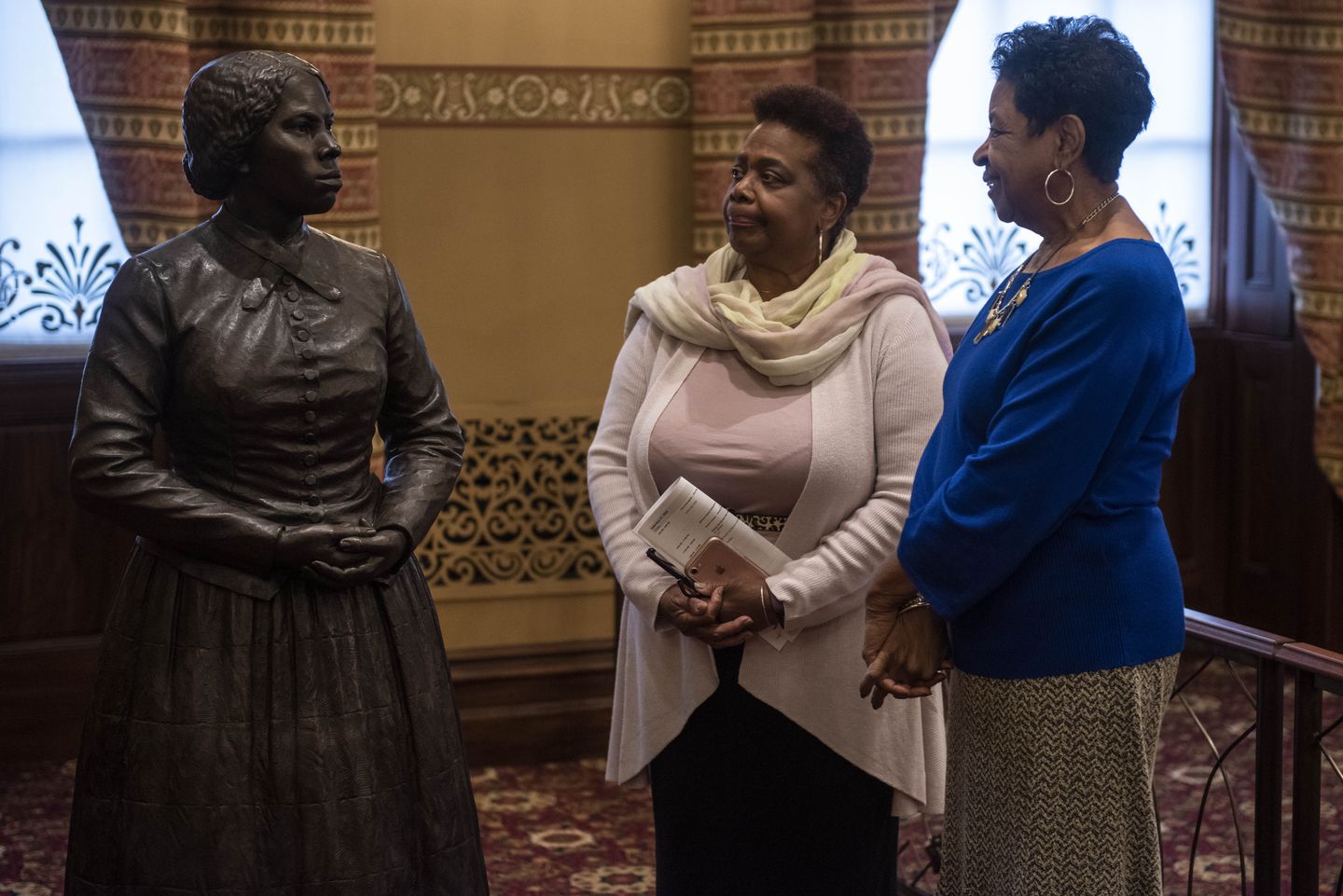 Maryland has placed statues of Frederick Douglass and Harriet Tubman in the State House -- in the very room where the post-Civil War state constitution banning slavery was adopted. Nice.
The statues are life-size and set at ground level rather than on pedestals, as if these American heroes were actually present in the room. They help clear the psychic stain of the statue of Roger B. Taney, author of the Dred Scott decision, placed on the State House grounds in 1872 and removed in 2017.
American heroes Tubman and Douglass were both born into slavery in Maryland, and famously took it on themselves to claim liberty and help others to it.
(In Why Buddha Touched The Earth, I tell the story of how root magic played a role in Douglass's path to freedom.)
In the Old House Chambers of the State House — the same room where Maryland adopted a new constitution banning slavery in November 1864 — archivists have installed life-size bronze statues of Frederick Douglass and Harriet Tubman, depicted as they would have appeared the day human bondage became illegal in Maryland.

The statues were publicly unveiled during a ceremony Monday evening, part of a slow but sustained effort to incorporate overlooked contributions of black Marylanders into the State House grounds. At the same time, Maryland has begun to remove commemorations some view as supportive of the Confederacy."A mark of true greatness is shining light on a system of oppression and having the courage to change it," said House Speaker Adrienne A. Jones (D-Baltimore County). "The statues are a reminder that our laws aren't always right or just. But there's always room for improvement."