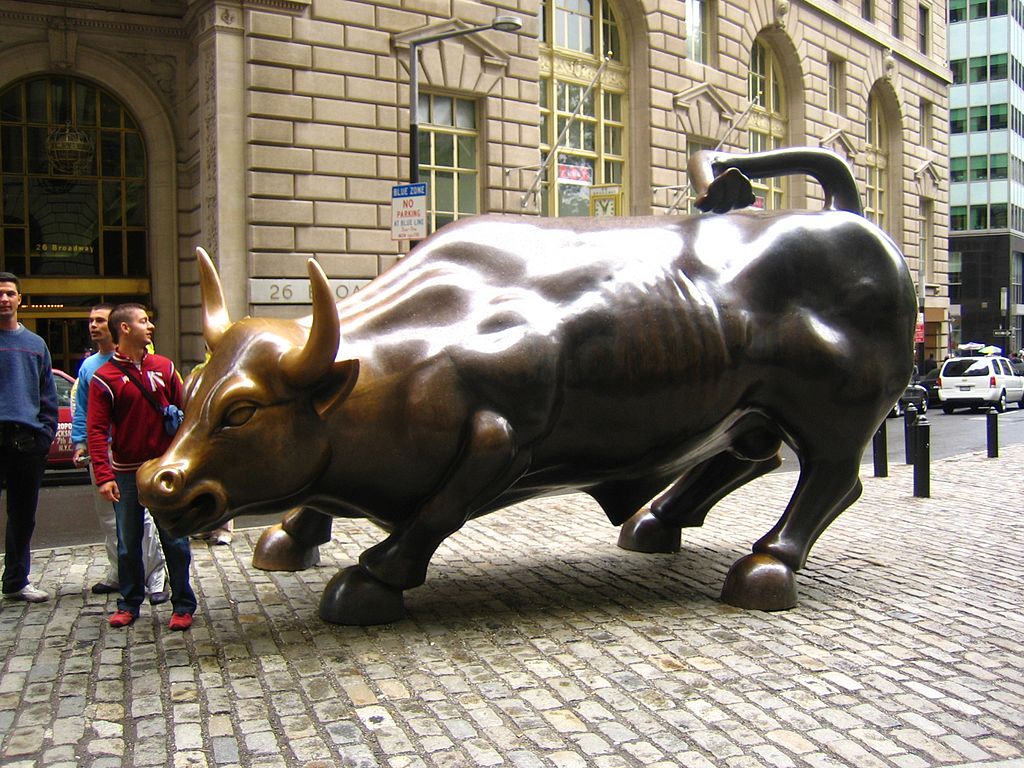 My new Short Term Duration Person Savior...
Tevon Varlack, a 42-year-old truck driver from Dallas, bashed the heck out of the famous bronze Charging Bull statue with a banjo. Turns out a metal banjo can do some damage; he left a six-inch gash as well as other scratches.
Police have charged him with criminal mischief, disorderly conduct, and...criminal possession of a weapon, apparently the banjo. This overcharging is obviously punishment for symbolically attacking one of New York's sacred cows -- er, sacred bulls -- the stock market.
Varlack appeared for arraignment on Sunday wearing a white t-shirt with the words "Let Us Not Forget The Ten Commandments". No motive for his actions has yet been reported.