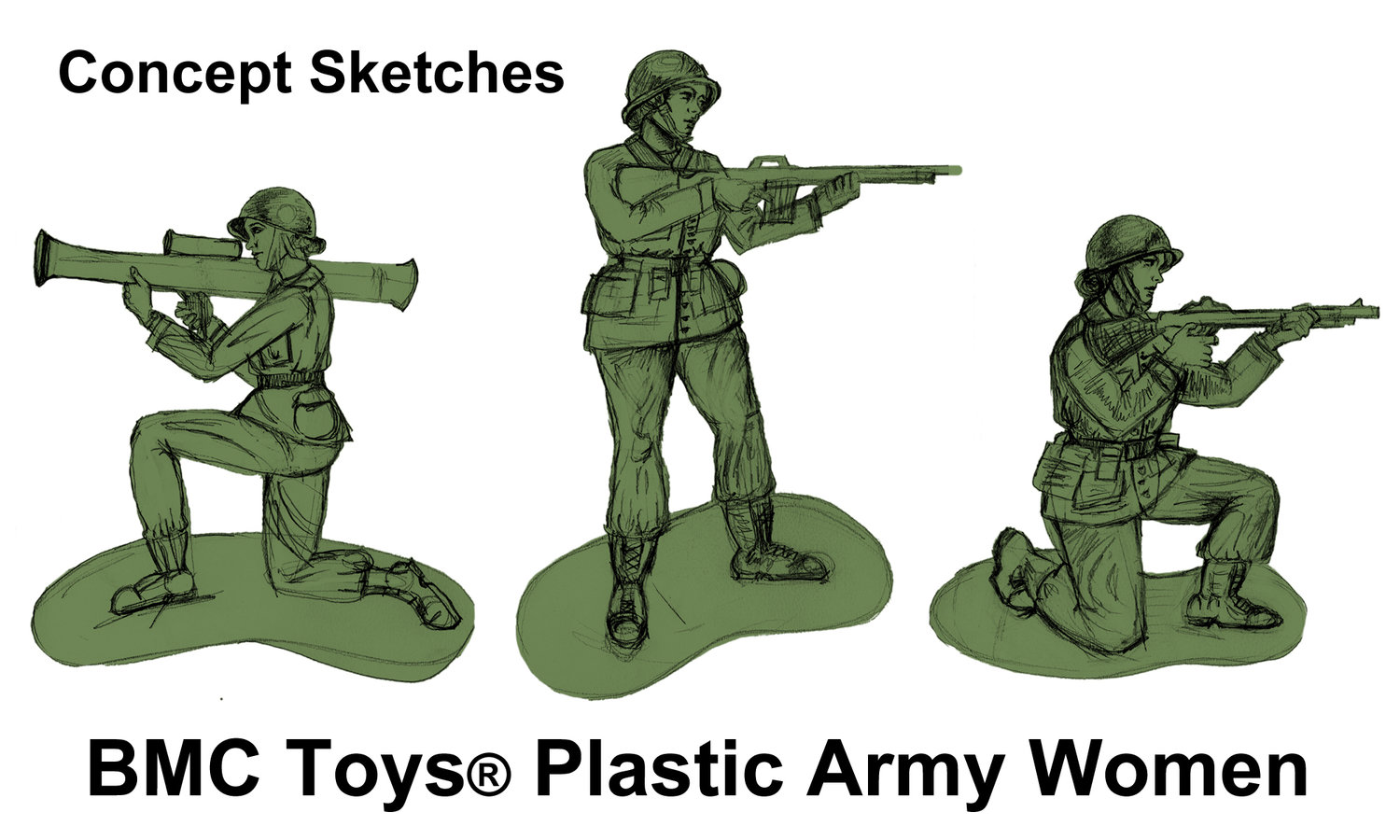 With BMC Toys adding "Green Army Women" to its icon "Green Army Men" plastic toys, militarism becomes a more gender-neutral phenomenon. Hooray.
Via NPR:
"My name is Vivian. I am six years old. Why do you not make girl army men?" wrote Vivian Lord to BMC Toys.

To Jeff Imel, the president of BMC Toys, which makes the iconic Green Army Men figurines, it was a worthy question and one he had mulled over for years.
...

Among the stances that will hit store shelves next year: a female captain holding a handgun and binoculars and a kneeling female solider holding a bazooka, ready to launch.

"The bazooka is always a favorite," Imel said.
Article image: "Artist sketches depicting prototypes of some of the poses that are planned to be among a new fleet of plastic army women by BMC Toys. Courtesy of BMC Toys" from the NPR story. Fair use.