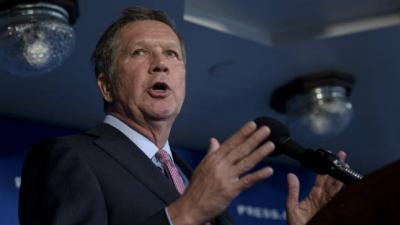 I have to admit I'd counted Kasich out. But if he manages even a second place finish in New Hampshire he could still have a shot.
Ohio Gov. John Kasich is gaining ground in New Hampshire.

Kasich garners 20 percent support in the American Research Group (ARG) poll of the state released Tuesday, second only to Donald Trump's 27 percent.

Marco Rubio follows Kasich, with 10 percent. Chris Christie and Ted Cruz are tied for fourth with 9 percent, and Jeb Bush has 8 percent.

Kasich's total is a big jump from the previous edition of the poll a week earlier, when he had 14 percent support.