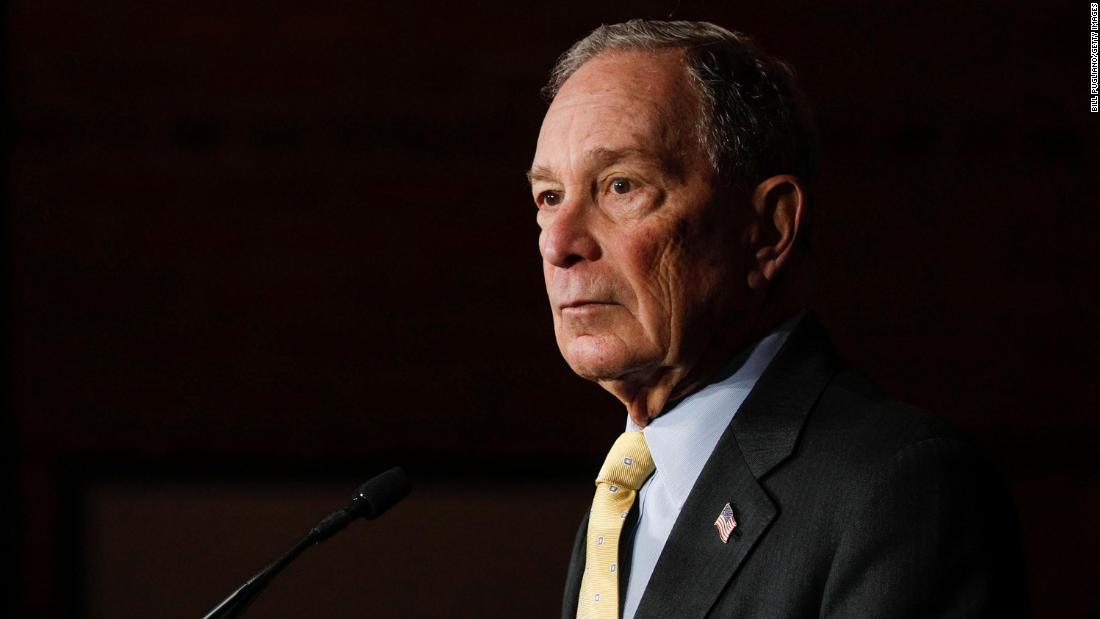 One simply cannot kick Michael Bloomberg enough. On Twitter, Walker Bragman posted video from 2010 where Michael Bloomberg argues, in the most literal possible sense, against democracy and for authoritarian technocracy without checks on the executive.
Michael Bloomberg in 2010 on government: He begins with, "I'm not suggesting we shouldn't have democracy, BUT...," lamenting the lack of qualifications required to seek public office. Then he says progress depends on executives having "far and away" more power than legislatures. pic.twitter.com/1HlPsmtMuz

— Walker Bragman (@WalkerBragman) February 17, 2020
And CNN has him saying "Defend the banks... these are my peeps."
"Well, to start, my first campaign platform would be to defend the banks, and you know how well that's gonna sell in this country," Bloomberg said in his remarks."But seriously," he went on, "somebody's gotta stand up and do what we need. A healthy banking system that's going to take risks because that's what creates the jobs for everybody. And nobody's willing to say that. The trouble is, these campaigns in this day and age, really are about slogans and not about issues anymore. And in this election you're going to see people are voting and they either love or hate, mostly hate both, but who you hate the least. That's what they're going to vote for. And they're not going to vote on issues."Bloomberg added of the banking crowd, "these are my peeps."
Bloomberg does not believe in democracy. It is shameful that many in the so-called "Democratic" Party want him to buy the election out from underneath front-runner Bernie Sanders.