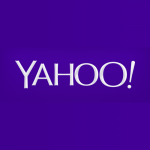 Here's what happens when you restrict access to abortion, folks.
Whalen was sentenced on Friday by Montour County Court of Common Pleas Judge Gary Norton to serve 12 months to 18 months in prison for violating a state law that requires abortions to be performed by physicians.

...

Whalen told authorities there was no local clinic available to perform an abortion and her daughter did not have health insurance to cover a hospital abortion, the Press Enterprise newspaper of Bloomsburg reported.

...

The closest abortion clinic to Whalen's home is about 74 miles away in Harrisburg.