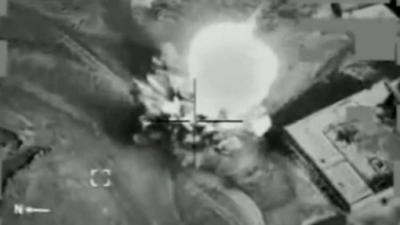 Wednesday's mass shooting was horrific.
America's brutal and stupid foreign policy -- a bipartisan endeavor -- is about two orders of magnitude worse.
We now know this. A young man who had successfully killed on a large scale went to his religious leader with doubts and was told that mass killing was part of God's plan. The young man continued killing until he had participated in killing sprees that took 1,626 lives — men, women, and children.

I repeat: his death count was not the 16 or 9 or 22 lives that make top news stories, but 1,626 dead and mutilated bodies. Do such things bother you?

What if you learned that this young man's name was Brandon Bryant, and that he killed as a drone pilot for the U.S. Air Force, and that he was presented with a certificate for his 1,626 kills and congratulated on a job well done by the United States of America?