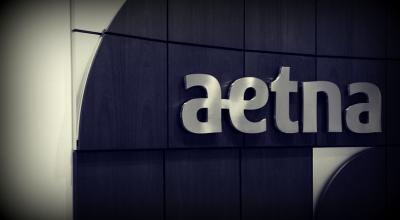 This will leave many people with only one insurer to choose from in the so-called "marketplace", which will surely lead to large rate increases. But thanks to the mandate -- something essentially written into the bill by the industry -- people have little choice but to fork it over and keep enriching insurers. It's a great deal for the industry, a lousy deal for most Americans.
Aetna, one of the country's largest health insurance company, said on Monday that in 2017 it will stop offering individual plans through eleven states' Affordable Care Act exchanges. States impacted by the decision include Texas, Georgia, North Carolina, Ohio, Pennsylvania, Florida and Arizona.

About 838,000 people are currently insured through Aetna's individual plans sold on ACA state exchanges. Roughly 80 percent of them will have to find new providers or buy Aetna coverage sold outside of the exchanges, according to Bloomberg.

The news service noted that Aetna's withdrawal "raises the prospect that some consumers will only have one insurer to choose from when they buy 2017 coverage" through Obamacare portals.