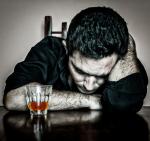 Some 12 step groups hew less closely to the specifics of the steps than to a general attitude of social support. But at the root of it, 12 step groups are based on a religious ideology rather than scientific evidence. Bill Wilson even wrote, "At the moment we are trying to put our lives in order. But this is not an end in itself. Our real purpose is to fit ourselves to be of maximum service to God." Yet our legal system still forces people into these religious programs. And the addiction treatment industry is making a lot of money off of them, while not helping people. One might say they are making a killing, in both senses of the word.
AA and rehab have even been codified into our legal system: court-mandated attendance, which began in the late 1980s, is today a staple of drug-crime policy. Every year, our state and federal governments spend over $15 billion on substance-abuse treatment for addicts, the vast majority of which are based on 12-step programs. There is only one problem: these programs almost always fail.

Peer-reviewed studies peg the success rate of AA somewhere between 5 and 10 percent. That is, about one of every fifteen people who enter these programs is able to become and stay sober. In 2006, one of the most prestigious scientific research organizations in the world, the Cochrane Collaboration, conducted a review of the many studies conducted between 1966 and 2005 and reached a stunning conclusion: "No experimental studies unequivocally demonstrated the effectiveness of AA" in treating alcoholism. This group reached the same conclusion about professional AA-oriented treatment (12-step facilitation therapy, or TSF), which is the core of virtually every alcoholism-rehabilitation program in the country.