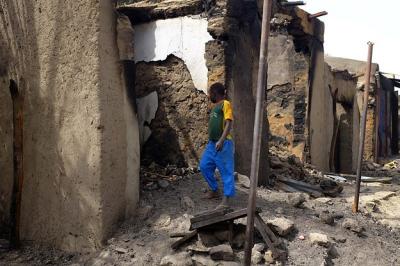 Let's face it: we tend to focus more on people like us. We think about the attacks in Paris and California more than we think about attacks in Africa or the Middle East.
Maybe -- and I know this is a radical idea, literally, but hear me out -- if we thought more about violence in Africa and the Middle East, we could find the common root and solve the problem.
Three suicide bombings on an island in Lake Chad have killed at least 27 people and injured 90, sending the African nation into a state of emergency, according to the multiple reports.

...

Director General Banyaman Cossingar said that no group has claimed responsibility for the fatal blasts, but that authorities suspected it to be the work of Boko Haram, according to the AP.