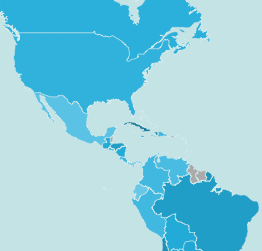 It can be done. The question is not one of technology, it's one of political will.
Mark Jacobson and Mark Delucchi have done it again. This time they've spelled out how 139 countries can each generate all the energy needed for homes, businesses, industry, transportation, agriculture—everything—from wind, solar and water power technologies, by 2050. Their national blueprints, released Nov. 18, follow similar plans they have published in the past few years to run each of the 50 U.S. states on renewables, as well as the entire world. (Have a look for yourself, at your country, using the interactive map below.)

The plans, which list exact numbers of wind turbines, solar farms, hydroelectric dams and such, have been heralded as transformational, and criticized as starry eyed or even nutty.

Determined, Jacobson will take his case to leaders of the 195 nations that will meet at the U.N. climate talks, known as COP 21, which begin in Paris on Nov. 29. His point to them: Although international agreements to reduce carbon dioxide emissions are worthwhile, they would not even be needed if countries switched wholesale to renewable energy..."The people there are just not aware of what's possible," says Jacobson, a civil and environmental engineering professor at Stanford University and director of the school's Atmosphere and Energy Program....

Jacobson thinks the 139 national plans will get traction not only because they offer a path to lower emissions, but because in total, they would create 24 million construction jobs and 26.5 million operational jobs, all spanning 35 years, offsetting 28.4 million jobs lost in the fossil fuel industries. That would leave a net gain of about 22 million jobs. Going 100 percent renewable would also prevent 3.3 to 4.6 million premature deaths a year through 2050 that would have happened because of air pollution from those fossil fuels. "These numbers are what gets people's attention," Jacobson says.