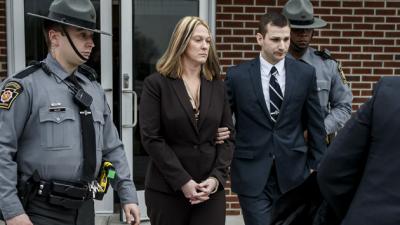 I've posted before about the idea of "police privilege", how the system gives special rights to police in a way that's in direct contraction to the "Peelean principles" that are supposed to be at the heart of the profession. This is a good look at how these privileges are actually written into contracts. Seems to me someone ought to bring federal lawsuits under the equal protection clause for this nonsense; a cop accused of a crime should get the same treatment as anyone else. (Which in most cases means we should give the accused better treatment more than treating cops accused of crimes worse.)
Earlier this month, four activists affiliated with the Black Lives Matter movement launched Check the Police, a database of police union contracts from departments in 50 cities. After scrutinizing the documents, the project's creators identified four key provisions by which the contracts shield officers from accountability, or receive rights and courtesies not available to most civilian suspects. These common provisions stipulate:

1. That an accused officer cannot be interrogated within 24 hours of an incident.

2. That complaints be expunged from an officer's personnel file and destroyed after five years.

3. That complaints against an officer submitted more than 180 days after the contested incident be disqualified, along with complaints that require more than a year to investigate.

4. That civilian oversight boards are severely limited in their ability to penalize officers.