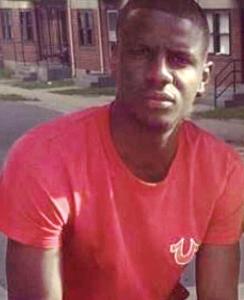 This first trial in the murder of Freddie Gray starts today:
The first of six consecutive trials of officers accused in the killing of Freddie Gray is scheduled to begin this morning in Baltimore...

The trial of Officer William G. Porter, 26, will be closely watched locally and across the country...

The legal proceedings are expected to last until at least mid-December and will provide fresh details about how Gray suffered a severe spinal injury while being transported in a police van. It also could bring the first public account from one of the officers charged in the case, since Porter's attorneys have said he will likely take the stand.
Another story at the Post reports that the residents of Sandtown-Winchester are no optimistic that justice will be done, or about the consequences of acquittal:
In Gray's old neighborhood of Sandtown-Winchester, it is nearly impossible to find someone who says that they believe prosecutors will deliver a single conviction. Such certainty has led to intense fear here that, if the officers do indeed go free, the community will erupt in unrest far more destructive than what happened in April.

"There's going to be killings, shootings, buildings burning," Tyler predicted, echoing what so many of his neighbors also say.

He hopes he is wrong.