Submitted by

Tom Swiss

on Wed, 05/28/2014 - 21:04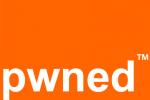 Well, this is interesting. Certainly not upgrading to this suspicious new version, hoping the project is taken over by a new group with more transparency.
The website of popular drive-encryption software TrueCrypt has been ripped up and replaced with a stark warning to not use the crypto-tool. It's also distributing a new version of the software, 7.2, which appears to have been compromised.

It's feared the project, run by a highly secretive team of anonymous developers, has been hijacked by unknown parties. The easy-to-use data-protecting utility is favored by NSA whistleblower Edward Snowden and his journo pals, as well as plenty of privacy-conscious people.