Submitted by

Tom Swiss

on Thu, 05/08/2014 - 12:56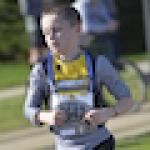 Interesting. Now, given that "traditional" running shoes seem to increase the risk of injury, when will we see Nike get destroyed?
Adidas is facing a similar suit over its minimal running shoe.
A barefoot runner's take is here.
(I'm still doing my running in PF Fliers with drug-store padded inserts for a little extra shock absorption and a brace on the injured ankle.)
Vibram USA, the company that makes FiveFingers running shoes, has agreed to settle a lawsuit that alleged the company made false and unsubstantiated claims about the health benefits of its glove-like footwear. According to the court filings, Vibram settled to put the matter to rest and avoid any additional legal expenses. "Vibram expressly denied and continues to deny any wrongdoing alleged in the Actions, and neither admits nor concedes any actual or potential fault, wrongdoing or liability," read the court brief.