Submitted by

Tom Swiss

on Wed, 07/30/2014 - 14:25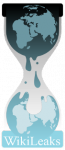 If you can't solve a problem, sweep it under the rug.
Today, 29 July 2014, WikiLeaks releases an unprecedented Australian censorship order concerning a multi-million dollar corruption case explicitly naming the current and past heads of state of Indonesia, Malaysia and Vietnam, their relatives and other senior officials. The super-injunction invokes "national security" grounds to prevent reporting about the case, by anyone, in order to "prevent damage to Australia's international relations". The court-issued gag order follows the secret 19 June 2014 indictment of seven senior executives from subsidiaries of Australia's central bank, the Reserve Bank of Australia (RBA). The case concerns allegations of multi-million dollar inducements made by agents of the RBA subsidiaries Securency and Note Printing Australia in order to secure contracts for the supply of Australian-style polymer bank notes to the governments of Malaysia, Indonesia, Vietnam and other countries.